Congratulations!
You found our BRAND NEW online local directory Hudson Valley Fun and now you want to claim or create your FREE Listing?
That's GREAT!  Thanks for stopping by!
Our website provides local businesses and services with a free place to reach more customers.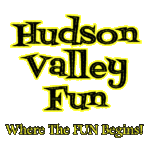 BUT, before you Add A Listing please be sure to search for yourself on our homepage FIRST!
Our intelligent search engine will start searching our database while you type.  Then, if we have already created a listing for you, you can just click the listing link and CLAIM YOUR LISTING!
Once you create a user account and claim your listing you will be able to edit your information anytime 24/7!  Feel free to add photos, videos or update the information any way you want!  Anytime you want!  If you know HTML and CSS you can customize your listing for FREE!
SEARCH, FIND, GO!
People are always on the look for a new place to go have fun!  Most local websites only list paid submissions so they do not give visitors a complete listing source.  Our goal is to provide our visitors with a one-stop website that includes everyone.  For FREE!
We have started with over a thousand local FUN listings but we have only scratched the surface.  Over the next few months, we will be expanding our listings database to include anyone we have missed in our initial sweep of local businesses and services.
We will be adding more and more updated information about each listing too!
If you have any suggestions or comments please contact us anytime!
Thank you for your support and remember to Support Local!